Yes! It's that wonderful time of the year again, the time to eat sumptuous foods like seafood, turkey, ham, pork, scones, and as many foods your tummy can take in. It's the time to set up the Christmas tree, and time to hang a ton of colourful lights. 
It's also the time to enjoy the streets of Melbourne to check out the bright Christmas lights. If you want to more about it, then just keep on reading
1. Tennyson Avenue, Preston
 
Photo by ellaslist
You can take a trip to Preston if you're the sharp Christmas light spotter. The avenue has several houses that also go extra during Christmas when it comes to their decorations. The Gordon Grove is also a nearby place that has more than 40,000 lights on a show that's worth visiting too! 
2. Piazza di Natale, Argyle Square, Carlton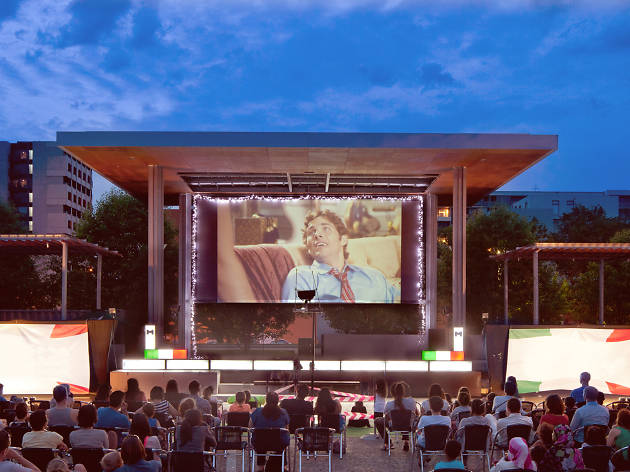 Photo by Time Out
It's the perfect place to watch lights with your family this Christmas and have a good time. You may go for a picnic at Lygon Street's yummy delis or eateries then head to Argyle Square for Piazza di Natale. They transform the heart of Lygon Street into a twinkling Christmas wonderland. You can enjoy entertainment and you can really feel the spirit of Christmas in this place. Also, don't forget their Gelati, it's the best. 
3. Lebanon Crescent, Mulgrave 
Photo by Hunter and Bligh
Want to witness a crazy 100,000 lights? Then a trip to Lebanon Crescent will make you in awe. After that, you can also visit the Polar Express which is just around the track. Your kids will surely love it here! 
4. Christmas Square, Fed Square 
Photo by Time Out Fed Square
The heart of the Christmas Festival is the Christmas Square, a rich wonderland filled with festive cheer. You will see the 16m massive Christmas tree that's going to take your breath away. If your kids love to see Santa, they have Santa's Workshop there too. If you're taking a flight to Melbourne, this is the official Christmas destination to go to and it's open until Christmas Day. 
5. Melbourne Star Observation Wheel, Docklands 
Photo by ABC
You might want to enjoy the holiday season by taking a Christmas flight on the Melbourne Star. Don't worry, they are taking precautions for COVID-19. You and your family can climb aboard on this bright and colourful Christmas-themed cabin that's filled with festive-themed snacks and drinks and celebrate the holiday season. Also, there are plenty of things to do in the neighbourhood of Docklands, with its festive community spirit and fun activities for kids. 
During the night, it's even more special! Melbourne's Star displays a magnificent Christmas-themed show shaking out the happiness, love, and peace with a striking light display and recordings of Christmas carols to serenade the visitors. 
6. Christmas Projections, Princes Bridge, St Kilda Rd 
Photo by Crowne Plaza Melbourne
The famous Christmas projections return this year in Melbourne. You can take a walk to Swanston Street to watch the animations at State Library Victoria and see beautiful static displays light up the Princes Bridge and Melbourne Town. The projections this year will feature some of Melbourne's COVID-19 heroes at the State Library Victoria as a tribute for their hard work. It will surely make you feel all the emotions! 
7. Pillars of Light, The Atrium, Fed Square 
Photo by Pinterest
If you want to be part of commemorating the eight-day Chanukah holiday, you may visit the Atrium at Fed Square, it's lighted with seasonal hope as Pillars of Light. There would be various groups there such as students from different backgrounds, representing the upcoming generation, and front persons from local communities will also commemorate Melbourne's tuneful and culturally different social fabric with lights. So be part of lighting up the city and feel a sense of hope to look forward to brighter days ahead. 
8. Crana Court, Hoppers Crossing 
Photo by Mamma knows west
This court is one of the OGs when it comes to Christmas light displays in Melbourne. If you haven't visited this place yet, then it's time to do it! It gives continuous shows for more than 20 years already, so travel the west side and make sure to stop by. 
9. Bellbridge Drive, Hoppers Crossing 
Photo by The Urban List
Another spot in Hoppers Crossing is the Bellbridge Drive which is a perfect Christmas mecca for lights. You may check it out since its light displays can really put a smile on everyone's face. 
10. Hunter Road, Camberwell 
Photo by Get Out with Kids
The Hunter Road is known for having a large crowd every year and is surely worth visiting if you are just around the Camberwell area. Plus, they will be raising money for the Starlight Children's Foundation through a donation box. If you want to help those in need this Christmas, then this is the year to do it.