You may put a lot of thought into your outfit, matching just the right shirt with your jeans and partnering that with the right kicks and just the right amount of bling, but do you think much about what's underneath? Even though we wear at least a pair of underwear every day, no matter where we are or what we are doing, most of us probably just grab a pair and don't think too much about what they "do" for us.
If you have given much thought to your underwear, it's probably only to answer the question: boxers or briefs? In this post, we're going to look at these two most popular styles of men's underwear and answer not just the questions of which style to wear, but which style is best for you. Boxers vs. briefs, which type of underwear is the best for you.
Boxers: Loose and long
Advocates of boxers will often state that their choice is all about their comfort. Boxers or boxer shorts are elastic-waisted shorts with legs that fall to around the thigh area. Boxer shorts were originally designed to be worn by boxers, so they were loose-fitting and designed to allow men to move their legs unhindered. This freedom of movement and the comfort that it brings is still one of the greatest appeals of boxer shorts, even for non-boxers or non-athletes.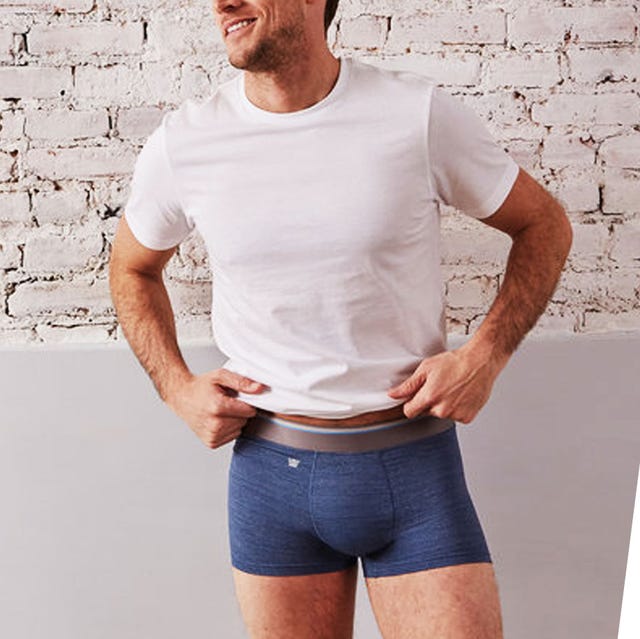 The loose fit of boxer shorts also protects their wearers from chafing and sweating in their sensitive areas.
Briefs: Supportive and high-cut
Briefs are short and form-fitting. They are composed of a waistband attached to the fabric that runs along the pelvis and down, to cover the buttocks and the crotch area. They are usually cut high, exposing the thighs. Advocates of briefs usually cite the support that it gives them.
This is a feature, not a bug, as briefs or "jockey shorts" as they were originally called were specifically designed to offer the same support as a jockstrap or athletic support. If you like to wear tight-fitting pants such as skinny jeans, you might want to stick to briefs. They will offer a more uniform fit, while boxers could end up bunching.
Boxers vs. Briefs? Which One Is For Me?
Many men make their underwear choices based on what is more important to them. Comfort or support. We suggest, however, that you also consider function. In this case, it's best to have a few pairs of boxers and a few pairs of briefs in your drawers.
If you're looking at a casual day of running errands or going out with your friends, boxers should be appropriate for the day. If, however, you're attending a more formal work event, you might want to think of the cleaner look that a pair of briefs can give you.
You might also want to keep a pair of briefs handy for when you go to the gym or if you regularly play a sport. Just shower and change into boxers afterward for that more relaxed and cool feel.