Enthralling storytelling doesn't happen by chance. Step-by-step, it's reworked, reviewed, and refined until we have crafted the perfect 
explainer video
.
Phase 1: Vision
Talk with us about everything and anything you want your video to be. We'll then advise you on what your story should say and do, so that it achieves what you need it to.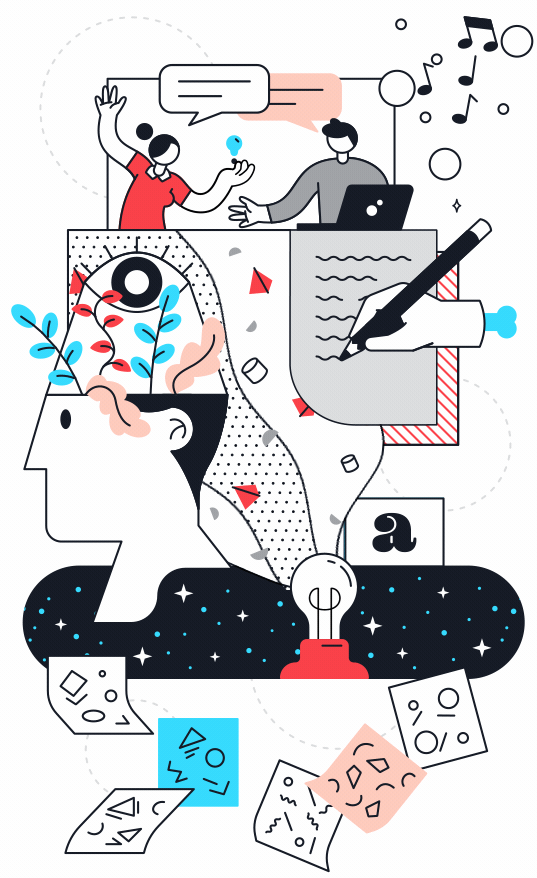 Here we begin to envision the artistic approach to take for your video, and like a compass it helps steer us both in the same direction. The aim is to get our creative minds in sync, and set a starting point for what comes next…
The first visual representation of how your video is actually going to look. With static frames we'll test out illustration styles, colour palettes, and visual ideas, to help you figure out what you like and what you don't.
We start putting pictures to words so you can see how your story is taking shape. It's our initial vision of how your story will unfold onscreen, with a clear overarching theme and the main action shots sketched out.