Guerilla advertising is all about creating a surprise, to capture the attention of target audience. Therefore, there is a high potential for leaving a lasting effect on the target audience. Eventually, the customers will keep buying a brand that makes them happy.
4. It is All about Establishing Lasting Relationships
Imagine an advertisement method that will establish a lasting relationship with the target audience. That is all the guerilla marketing is about! Ideally, the advertisers focus on using unconventional approaches while the overall goal is to leave an impression in the heart of the customer. Overtime, a lasting relationship is established. Therefore, guerilla advertising has a high potential for generating a reliable buyer.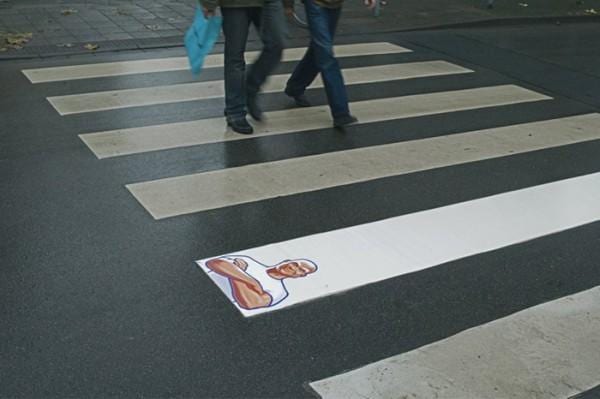 Why Guerilla Marketing is The Best Approach During Pandemics
With Coronavirus pandemic, the top health experts are advising people to stay indoors to control the spread of the deadly virus. Governments have come out to enforce the advise, and we are seeing lockdowns, curfews and other restrictions. These measures are all about taking care of the health of the citizens and cannot be overlooked. Unfortunately, Covid-19 measures are having a negative effect on the advertising industry. This is because the traditional advertisement methods like billboards and adverts on subways no longer have a wide reach. Therefore, marketers should focus on guerilla marketing, an advertising method that focuses on reaching the target audience through unconventional approaches.
Examples of Guerilla Marketing
Having looked at what is Guerilla marketing and summarized why it is an effective approach compared to conventional advertising, we now focus on the examples of guerilla marketing. Here are the top five examples of guerilla marketing methods to reach your target audience.
Advertising on Coffee Sleeves: As the phrase suggests, this involves printing logos and custom advertisement messages on coffee sleeves that are used to protect the coffee lovers from the hot coffee cups. The branded coffee sleeves are then distributed to the selected coffee shops. The method ensures that the target audience will be reached.
coffee sleeves advertising
Adverts on Pharmacy Bags: The pharmacy bags, is a method that works similarly to coffee sleeves. Ideally, the advertiser prints the adverts on pharmacy bags and distributes the bags to selected pharmacies. As the target audiences purchase from the pharmacy, the pharmacist will package the medications in the branded bags.
Adverts on Pharmacy Bags
Advertising on Bar coaster: This is an advertising method that targets the patrons who frequent the relaxing environments. Therefore, the bar coasters are branded and placed on different seats. The advertisement message reaches the target audience effectively.
Drink Coaster Advertising
Pizza Tops: Pizza boxes are printed with the relevant adverts or logos and the boxes are distributed to selected pizzerias. Therefore the pizza deliveries are made in boxes bearing the advertiser's message or logo.