Today, Parramatta serves as much more than just the centre of Sydney's west. There is a lot to see, see, eat, and drink in this thriving riverbank metropolis.
Learn how to have a fun day in Parramatta. Explore historical structures, lovely parks, and a diverse range of restaurants in Sydney's second city.
Parramatta has many pleasant surprises. Despite being only 40 minutes from the city, Sydney's second CBD is a natural beauty, with the tranquil Parramatta River pouring into lovely reserves and historic parklands. 
Whether you're a local or a tourist staying at a Parramatta Hotel, take the time to explore and use this itinerary we have below.
Breakfast at Lil Miss Collins- 7:30 AM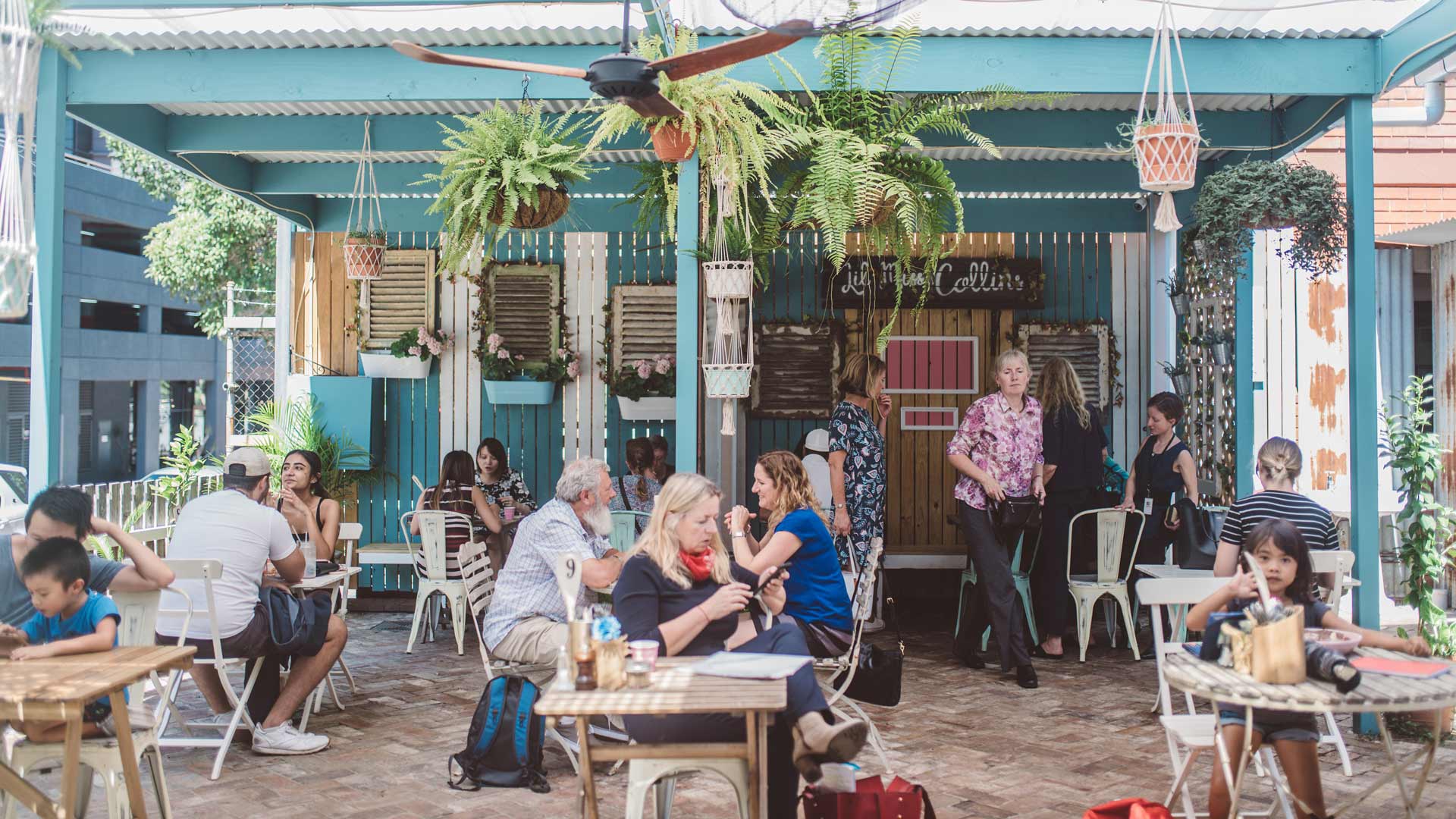 Photo by Concrete Playground
The phrase 'all-day breakfast' is always a welcome one. Parramatta's Lil Miss Collins provides the classics – bacon and egg rolls, avo on toast, pastries – and some robust dishes like salmon eggs Benedict, breakfast tacos and beef brisket sandwiches, that will keep you going all day. 
If you get there a bit later in the day, you'll also find a lunch menu packed with pasta, burgers, salads and sandwiches stuffed with everything from marinated roasted cauliflower to Portuguese chicken. The cafe also has an expansive cocktail list, giving you the option of a long lunch.
Bicycle Through Parramatta- 9:30 AM
Getting around Parramatta's many attractions on two wheels is one of the finest ways to do it. Located on Macquarie Street, Parramatta Bike Tours is a social company that rents out bikes ($15 per hour or $35 per day) and e-bikes ($50 per day). A helmet, lock, and map are included, and you may add child seats, panniers, and headlights as extras. There are several excursions available, all of which are led by knowledgeable tour leaders who are conversant with the area traffic and bike-path laws.
The World Heritage-listed buildings Dairy Cottage, built around 1800, and Old Government House, constructed on Burramatta Dharug land by convicts in 1799, are among the area's bike-friendly attractions. There is also Australia's oldest surviving public building, Lachlan's, which is a great place for events and high tea, as well as the impressive Tudor Gatehouse, constructed in 1885. The Parramatta River, a major tributary of Sydney Harbour and a watercourse of cultural significance to the clan groups of the Dharug people who have lived along its banks for millennia, should be surveyed during your travels.
Lunch at the Camellia Hotel- 12:00 PM
Photo by Camellia Hotel
A pub lunch is in order after all that cycling. When you reach the end of the River Foreshore Reserve, cross to the south side and continue along the river's north bank. The Camellia Hotel is located there, and its bistro cuisine includes salads, burgers, pizza, steak from the grill, and pub favourites like cider-battered barramundi and chicken parmigiana with panko crumbs.
Go Shopping and Buy Everything You Can- 3:30 PM 
Join the crowds at Westfield Parramatta, Australia's busiest Westfield shopping centre, for a little retail therapy (159-175 Church St).
Choose from well-known department stores in Australia (including Myer, David Jones, and Kmart), high-street favourites, and niche shops (selling everything from cinnamon scrolls to scented candles). Or, you might watch a movie at the nearby Event Cinemas if your budget is more popcorn and less Prada.
Get Dinner- 7:00 PM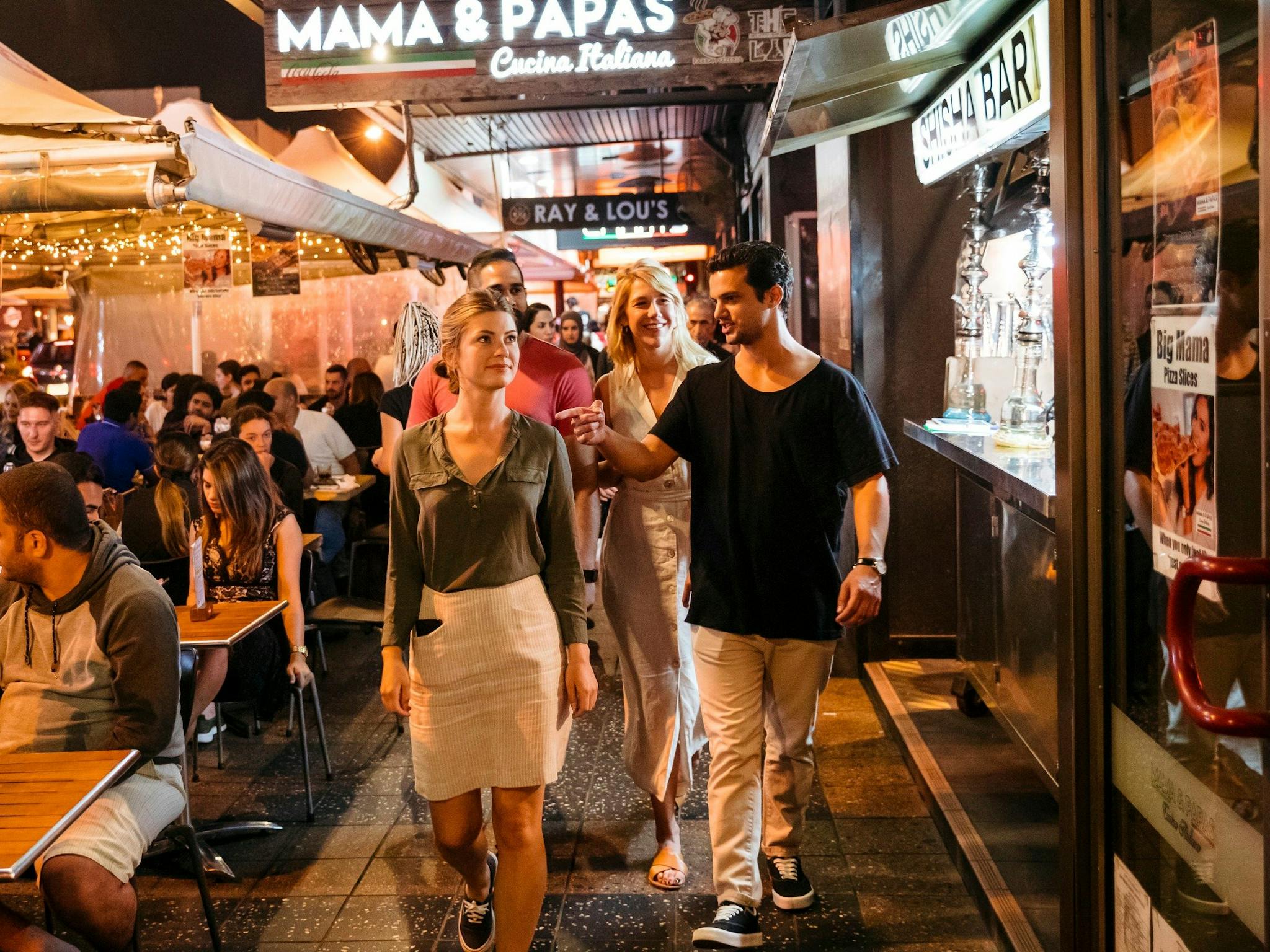 Photo by Sydney, Australia
Out of energy to continue your day? Fortunately, Eat Street (also known as Church Street) and its surrounding laneways packed with options for a delectable way to end the day are only a few feet away. And begin the evening!
Even though it's only a short stroll from Westfield, choosing something to eat can be difficult.
Watch a Parramatta Stage-8:00 PM
Get cultural by attending a performance at Parramatta's renowned multi-venue performing arts centre, Riverside Theatres (Corner Market and Church Street). The stage is set for a fun evening, whether you choose comedy, dance, drama, or a traditional theatrical presentation.
Go For a Sweet Treat-10:00 PM 
Church Street is the ideal place for a post-theatre treat because it also has a bewildering variety of dessert and beverage alternatives.
Nearly every sugary confection imaginable is served at the well-known Bay Vista Dessert Bar and Café (330 Church St.) to sate your sweet desire. Although your doctor might disagree! Don't miss the deep-fried golden daytime, one of Milky Lane's fantastic sweets with a retro touch.