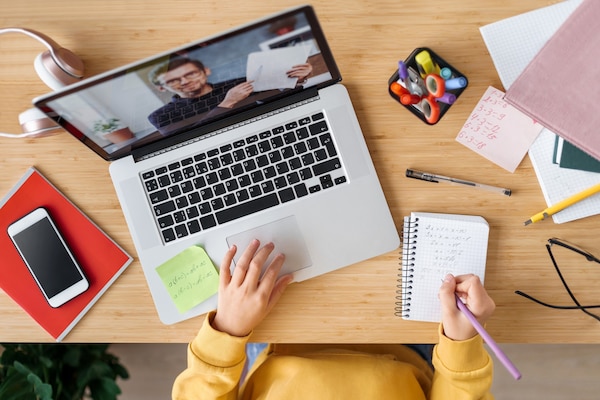 Financial success is one of the most essential elements in our lives. And for many young people, it is the ultimate factor that could change our daily existence. Financial independence is, let's face it, something we all aspire to, but getting there will require the overcoming of many obstacles. Competition in global markets, rising inflation, escalating living costs, and the growing number of businesses going bankrupt all make it challenging to find an activity that meets our economic needs. And because of this, more and more people are turning to online business courses, which promise financial independence or staggering amounts of money with little effort.
The Millionaire Shortcut review, presented in this post, will attempt to illustrate some of the risks associated with these schemes and explain some of the elements you should consider when dealing with online business courses. What is the Millionaire Shortcut? In a nutshell, it's a fifteen-page booklet that promises to let you in on the secret behind the sums held by American millionaires. However, the only problem with this free E-book is that by the end of its pages, it fails to tell you this so-called secret, redirecting you instead to the paid Entre Institute course taught by Jeff Lerner.
Who is Jeff Lerner? He is an American entrepreneur, former pianist, self-claimed business guru, and a digital marketing expert currently distributing motivational materials on various social media pages and presenting financial independence techniques through paid programs such as the Entre Institute. The problem with his approach is that the big secret you must pay for can be summed up in three words: Follow other millionaires. And for that, you would have to pay anything from $1997 for the Blueprint program to $25,000 for the Entre Results Coaching tier.
The Risks of Online Courses
Technically, the program spearheaded by Jeff Lerner cannot be considered a full-blown scam, as you are not required to invest more than you are willing to, nor do you have to sell products to register profitability as in MLMs. The course offers information emerging entrepreneurs may consider helpful, but the main issue is cost. The Entre Institute is pricy, and more information will always be locked behind an upper tier. Are you interested in a sentence that encapsulates the Millionaire shortcut review in this post? Then this would be it: Do not invest more than you are comfortable with.
The millionaire shortcut review in this article should also contain information about Jeff Lerner's mysterious business history. He started his career as a pianist, but then, through various investments, he ended up managing multiple online businesses. And today, his market value (at least the one he declared) is over $50 million. However, the Millionaire program can be considered disingenuous, as the free E-book prominently presents the secret behind the activities of American VIPs as a freebie, only to drop the ball at the end and say that it is offered in a paid program.
How Can You Keep Safe from Online Business Scams?
The number of business course scams is accelerating, and it is very likely that you, too, encountered them at some point in your searches for financial independence. The Millionaire Shortcut Review presented here should also outline some of the primary clues by which you can identify corporate cons. For one thing, you should be wary of business propositions that come with outlandish claims, such as significant returns on short notice or that promise secrets that will turn you into an overnight millionaire.
Secondly, it should raise a few questions if you cannot find additional information about these secrets or if there is a general lack of transparency about the methods used in the selected course. Before attracting any funding from the public, any online venture should disclose the risks to the market and be transparent about the prospects of success for the approaches presented in the program. If there is urgency in the choices you have to make or if the costs for higher course tiers are prohibitive, then at worst, you are facing a scam, and at best, you are dealing with a program that cannot provide you with the information you require.
Can Online Courses Be Legitimate?
More than 70% of Americans are facing regular financial difficulties. And because of this, more and more of them are willing to invest in expensive online business courses that promise high returns with minimal investment. But these courses often exaggerate the potential for profitability or make for a downright scam. However, there are online courses that can bring real financial or professional gains. And to find them, it is enough to pay attention to a few elements.
For one thing, you need to seek the credentials of the people teaching the course and identify the ultimate objectives of the class. A quality online business course will not promise guaranteed gains but will try to present some of the elements necessary to manage a business in the 21st-century work environment. The course refund policy must be transparent, as should the implemented monetary strategy. If the system always tries to upsell you and upgrade your program to a higher tier, we may be talking about a scam. And if you want to learn more about online scams and elements that denote business reputability, you should visit Careercrawlers.com.
Lastly, you should consider the programs' reviews and the student's success after graduation. In general, most online business courses that promise assured earnings do not lead to expected results, which is also true for the Entre Institute course. It is essential to read up on the controversies of the people presenting the course, identify loopholes in the documentation offered, and not spend more money than would be prudent. In the end, intuition is your best weapon, and if something sounds too good to be true, it probably is.
Do Thorough Research Beforehand
Are you interested in a summary of the Millionaire Shortcut review presented in this post? Then you are open-minded and want to find practical ways to earn extra income that can be merged with the rest of your revenue streams. The Entre Institute program contains a few red flags you should keep in mind. For one, the Millionaire Shortcut E-book, which claims to hold the secret behind the wealth of American VIPs, is nothing more than a fifteen pages sales pitch to the paid Entre Institute program, whose prices are prohibitive for most people.
Secondly, the background of Jeff Lerner is shrouded in mystery, as his net worth is not verifiable and varies widely from source to source. Ultimately, as with most online courses, it is imperative to be cautious and not expect that the advice you receive in the selected tier will give you the information required to change your life radically. Most online business programs can, at best, provide you with general data that you can use to improve the efficiency of your online approaches. But if they promise more than is feasible, then most certainly they are embellishing the truth, which in some people's eyes, could be considered a categorical scam.