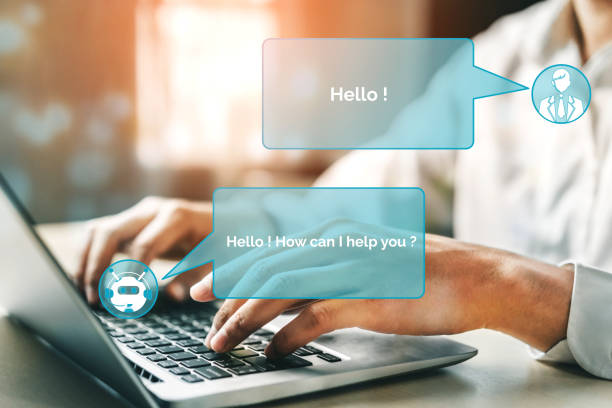 More and more organizations are adopting chatbots in their day-to-day operations to accommodate customers round-the-clock and automate customer interaction. Among the sectors that actively use chatbots are the following:
FinTech or financial technology
Banking
eCommerce providers
Outsourced customer support
Chatbots are conversational artificial intelligence or AI applications that can communicate with actual humans. This negates the need to hire additional employees or virtual assistants to accommodate customers chatting during off-hours. These chatbots can handle the following tasks:
Answer inquiries
Book meetings
Process transactions
Other routine tasks        
Using chatbots allows customers to access their sensitive information on their mobile devices anytime. However, using chatbots also come with a risk when the organization using it still relies on knowledge-based authentication systems to verify user identity. This is risky because bad actors can steal passwords and other login credentials and input them to pose as the actual user.
Bad actors can have access to a user's account when they use leaked login credentials and steal mobile devices used to access the chatbot. Organizations can mitigate this risk by using biometric authentication to require users to verify their identities through facial, fingerprint, iris, ear, signature, and retina recognition. Mobile identity verification solutions are excellent replacements for outdated knowledge-based authentication solutions to mitigate identity theft risk.
By continuing to use dated KBA solutions, vital customer data is at risk from criminals. Among the data that bad actors can steal are the following:
Bank details
Credit card info
Social security number (SSN)
Other personally identifiable information (PII)
If business owners still want to use dated knowledge-based authentication solutions to verify their customers' identities, they should consider supplementing them with more effective biometric authentication. One such means is using mobile facial biometric verification solutions during the initial user login and while making requests to the chatbot. This way, bad actors cannot access sensitive data even if they steal the actual user's device or get their login details because they still need the biometric data.
However, businesses should still consider shifting to biometric authentication. This can streamline the authentication process and seamlessly identify and verify customers. Replacing KBA solutions eliminates the need to input one's login credentials when communicating with the chatbot. Because iOS and Android devices have front cameras, mobile facial biometric authentication will be an excellent alternative to KBA when the chatbot is integrated into a mobile application.
Enterprises can get reliable biometric solutions through an IDaaS or Identity as a Service provider like authID. Completely replacing dated KBA solutions will help upgrade chatbots and seamlessly identify customer identity using biometrics. For more information, see authID's article on upgrading chatbots.